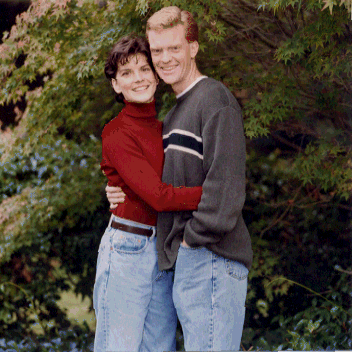 So you found it...congratulations! This is a little site where Lynne put up details about the wedding. "Wedding?" you say questioningly. Yep, that's right. Back at the end of 2000, Lynne and Ron exchanged vows and rings in Champaign, Illinois. We had a little bit of snow and number of friends and family who were willing to venture to the middle of the midwest to help us celebrate.

"But wait," you say. "I need more details!" Well, at least you can look around and see what we planned and organized before the wedding. No wedding pictures yet, but really...is there any rush? I'm sure those will be scanned and posted any day now. [cue laughter in the background]

Questions or comments, here's where you can reach us:
peck@warp.org or ron@warp.org.